Outdoor Specialist, Inc. – Over Twenty-Five Years  Exceeding Industry Standards In Outdoor Advertising
Outdoor Advertising Structure Design, Fabrication & Installation
Outdoor Specialists, Inc. is the company to call when you need billboard, sign pole or custom outdoor advertising structures. Our experience includes creating new outdoor advertising structures or upgrading existing billboards with digital messaging systems. We are known for our ability to engineer custom solutions when other companies walk away from an outdoor advertising project. Outdoor Specialist, Inc. is your go-to solution when you are ready to update static billboards to digital message boards. Digital billboards offer heighten awareness, improved illumination and are a cost effective way to increase advertising inventory. Our outdoor advertising structures are engineered, fabricated and installed to exceed industry standards!
Excellence in Outdoor Advertising – OSI is Trusted By Major Outdoor Advertising Companies

Outdoor Specialist, Inc. Builds Better Billboards!
Outdoor Specialist ,Inc. is committed to providing finished steel advertising structures that exceed industry, municipal, and safety  standards. Our billboards have survived the worst hurricanes on record.
Outdoor Specialist, Inc. advertising structures are built so our clients can focus on their client's advertising. Therefore, we design with safety and low maintenance in mind! Our quality reduces overhead and maximizes your return on investment!
Outdoor Specialist, Inc. | Augusta, GA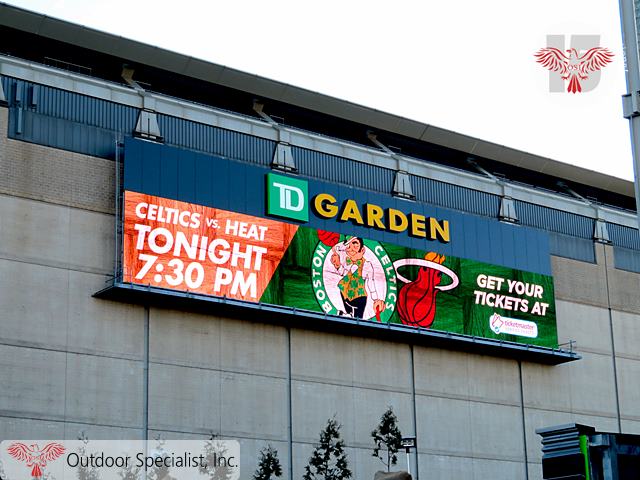 Upgrade Your Existing Billboards to Digital Messaging!
Getting new outdoor advertising structures like billboards approved is challenging, if not impossible in some communities! Upgrading to digital billboards is a way to increase advertising inventory while adding exciting options for your advertisers!
Outdoor Specialist, Inc. has the experience to assist in to updating existing static billboards to attention-getting, LED digital messaging billboards. Digital billboards offer your clients more flexibility and creativity when it comes to advertising campaigns. A digital messaging system can increase advertising inventory and income by a factor of six! Advertisers love the flexibility of digital billboard messaging!
To see if upgrading to a digital billboard is right for one or more of your existing billboards, contact Outdoor Specialist, Inc.
Outdoor Specialist, Inc. Is A Team
Experience matters! Outdoor Specialists, Inc. brings a team of experts in outdoor advertising structures to every project. Our expertise in the design, fabrication, and installation of outdoor advertising structures is second to none.
We also are highly capable when it comes to working within a team environment. When necessary we have extraordinary partners with the specialized experience and tools to overcome any challenges.
Our experience includes partnering with governmental agencies to make sure proposed structures meet community standards. You can count on Outdoor Specialist, Inc. for experience in integrity as well.
These are some of the reasons major national  outdoor advertising companies choose Outdoor Specialist, Inc.
"Sonny,
Thanks so much for all your effort. We were able to meet the very tight deadline the casino had set with a few days to spare. I know how much you and your team went above and beyond to make this project a success. The quality of the structures was more than I could imagine. And your installation crew was exceptional. They truly know what they are doing and had everything up in a very short amount of time.
You have a great crew in the factory and on the road. I would highly recommend your company to anyone looking for a well-built outdoor sign structure."
Dec 2018
"I have been a customer of  Outdoor Specialist since 2003. I am witness to the fact that the OSI team puts a lot of pride in the fabrication of each billboard structure produced. Always carefully engineered and well fabricate to the utmost quality, OSI stands behind their product!"
"Your complete, "start to finish" attention to our needs is invaluable. OSI's commitment to providing a quality product is evident. I wish you and OSI much success and we look forward to our continued association."
"Interstate Outdoor Advertising has been using Outdoor Specialists structures for many years. OSI structures rank among the top as far as design and welding, which make for easy installation. I would recommend OSI to anyone who needs outdoor advertising sign structures!"
Contact Outdoor Specialist, Inc.
"*" indicates required fields