Custom Outdoor Digital Signage & Message Boards
Cutting Edge Outdoor Digital Advertising Technology By OSI
Digital media signage and message boards offer increased revenue opportunities for advertisers. When it comes to outdoor digital signage and advertising message boards, count on Outdoor Specialist, Inc. to have the right solution for the best return on your investment.
Our professional Sales and Engineering staff works with the vendor you choose or can recommend the ideal equipment for  your electronic messaging and advertising signs. When OSI is involved from the beginning, you are assured of getting the best value and function from your structure.
We team with you and your electronic display manufacturer until the project's completion. As with billboards and sign poles, we can work with you nationwide.
Best Practices demands a thorough on-site consultation. Let us visualize the final product to get it right the first time!
Outdoor Specialist. Inc. is committed to industry-leading outdoor advertising structures, built with the highest quality materials and completed on-time.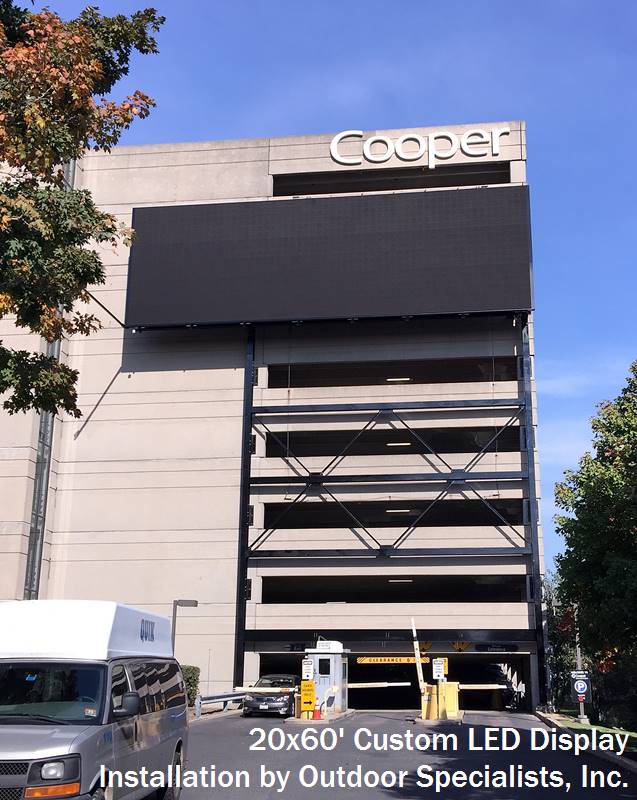 Major Outdoor Advertising Companies Trust Outdoor Specialist, Inc!
From community sports facility complexes, to major college and professional stadiums, Outdoor Specialist, Inc. is the best choice when you need outdoor electronic message displays and digital signage!
"I am very please with Outdoor Specialist, Inc. in general as I am sure your company will be. Therefore, I strongly recommend you add OSI to your vendor list if quality and customer satisfaction are as important to you as it is to us at Outdoor Advertising, LP."